Support the fight by distributing Breast Cancer Fundraiser items and Breast Cancer Awareness Promotional Items at your next fundraiser or charity event. These "Think Pink!" items are also great as everyday giveaways. You know how important this fight is, and promoting breast cancer awareness is one of the most important ways to keep it going strong.
Breast Cancer Awareness Promotional Items
Stand out with pink promo products on full display and raise awareness for the fight against breast cancer with these great pink breast cancer awareness promotional products.
The
American Cancer Society
estimates that 1 in 8 U.S. women (about 13%) will develop invasive breast cancer over the course of their lifetime, and in 2021, an estimated 281,550 new cases of invasive breast cancer are expected to be diagnosed in women in the U.S. Sadly, about 43,600 women in the U.S. are expected to die in 2021 from breast cancer.
Those are terrifying numbers, but you can help by showing your support for the fight. Since 2007, breast cancer death rates have been steady in women younger than 50, but have continued to decrease in older women. From 2013 to 2018, the death rate went down by 1% per year.
These decreases are believed to be the result of finding breast cancer earlier through screening and increased awareness, as well as better treatments. When detected early, it's a disease that is highly curable, as the corresponding rates prove. By showing your support, you can help spread awareness and remind women to perform regular checks. This small step can go a long way towards helping to fight the disease, and you can make it happen.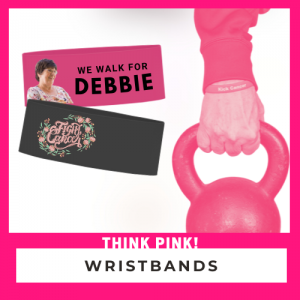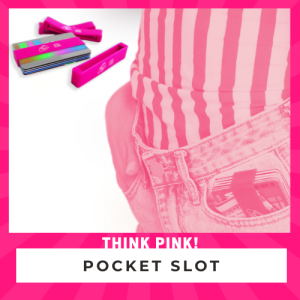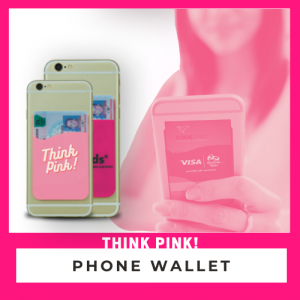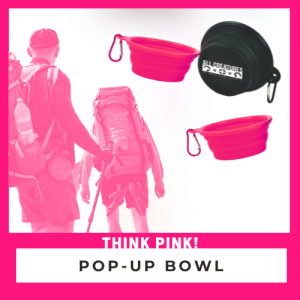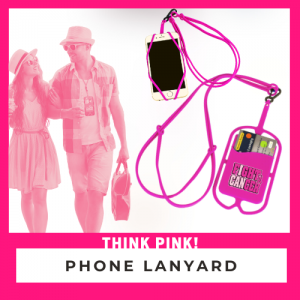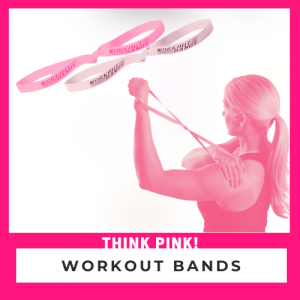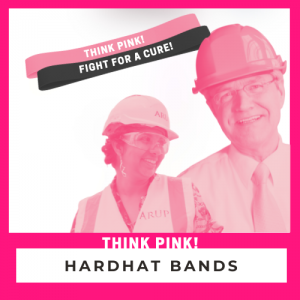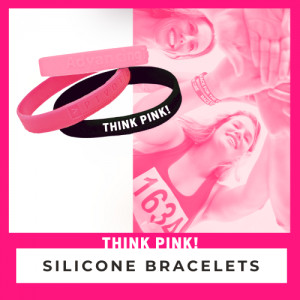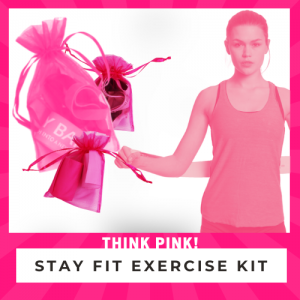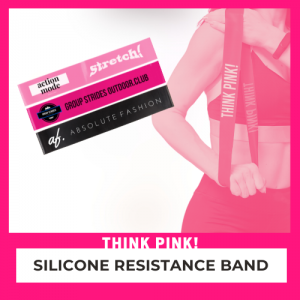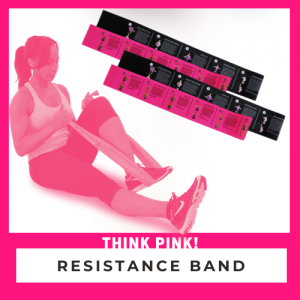 Support The Fight Against Breast Cancer With These Pink Products!
Ad Bands Plus offers pink  Resistance Bands, Workout Bands, Silicone Resistance Bands, Silicone Bracelets, Wristbands, Promotional Exercise Kits, Silicone Phone Wallets, Silicone Phone Lanyards, Tablet Bands, Gift Packaging Bands, Pop-Up Bowls, Credit Card Wallets, and more to help you raise funds or to show your support for the fight against breast cancer. As with all of our promotional products, pink breast cancer awareness items can be customized with a unique message of your choosing.
Want to share these great Pink Promotional Products? Right-click on the images above and save them for sharing on social media! Another great option is to share our special "Think Pink! Catalog." Click the button below to download the official Breast Cancer Awareness Catalog or visit our website to learn more about each of our products.