On March 7th, 2023, Alliance Rubber Company will celebrate its Centennial Anniversary. This marks 100 years of Alliance offering the benchmark rubber bands and highest quality options for "Holding Your World Together."
It all began with William H. Spencer, who left his Franklin, Kentucky, home in 1904 at the age of 13. Traveling by rail to seek adventure, he found himself in Alliance, Ohio, in 1917 with less than $3 in his pocket. After working for the Pennsylvania Railroad for six years, he began cutting bands by hand from rejected bicycle inner tubes and on March 7th, 1923, started Alliance Rubber Company.
Officially launched in 1986, Ad Bands Plus has grown to service ad specialty distributors in twelve countries.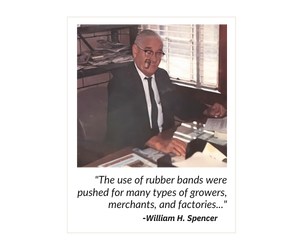 A History of Innovative Products
Credited as the inventor of the world's first stretchable wristband in 1987, Ad Bands Plus created the Pepsi Challenge wristband which transformed the wrists of people around the world into miniature billboards. The concept was then adopted by fashion labels, NBA stars, food and beverage brands, and promotional media/ad agencies.
As an industry innovator, Ad Bands Plus has continually strived to improve its printing processes. In 2012, they invented the FotoFlex® four-color imprinting process. Utilizing this new method allows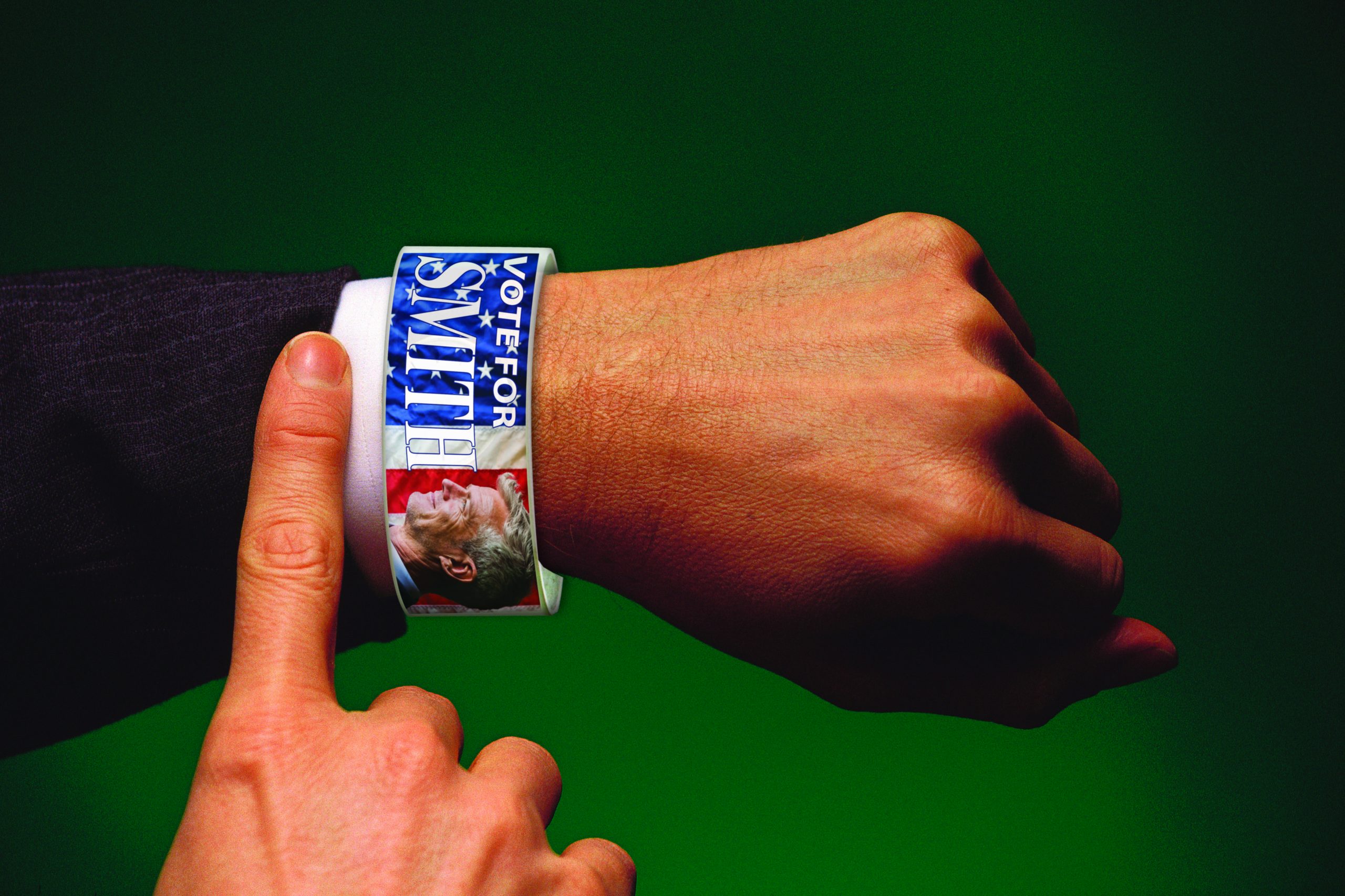 each custom-printed product to be made to exact specifications with durable and highly-visible images. That includes QR codes for admission to concerts, events, museums, and further powers branding and promotions.
Additionally, Ad Bands Plus has also strived to offer new and unique products to meet the needs of emerging trends and popular markets. From the popularity of the silicone wristbands during the Lance Armstrong "LiveStrong" campaign in 2004 to the launch of the Resistor Strip™ in 2014, these products helped organizations reach an entirely new audience in the Health and Wellness Industry. For example, the simple convenience of the Resistor Strip™ provides the opportunity for a custom workout anywhere and is still the only exercise band to offer a high-quality digital imprint of exercises directly on the band. These resistance bands are used to prevent sports injuries by strengthening and toning muscles for gymnastics, dance, yoga, volleyball, archery, pickleball, basketball, football, golf, and powerlifting just to name a few.
Now in its fourth generation of family ownership, Alliance has continued the traditions started by Mr. Spencer. To that end, just like its products throughout the last century, Alliance Rubber Company has doggedly stretched and flexed to meet the demands of the current market, to remain always sensitive to the pressures of the present environment, and to be always in touch with the needs of customers. They have continually developed manufacturing principles to perfect processes, boost innovation, and reduce time to market in a fast-paced, volatile, ever-changing global marketplace. Continuing to manufacture products in the USA enables Alliance to supply high-quality products, fast service, and fresh stock that is built to last.
The President of Alliance Rubber Company, Bonnie Spencer Swayze, contributes the company's success to the strength of their relationships with associates, customers, and the community. "We have survived and thrived in economic conditions that have eliminated all other American band manufacturers. This level of success can not be achieved without solid, strong, and lasting relationships built on trust, communication, and loyalty. Although many things have changed since 1923, we know this one basic principle has remained constant. We are grateful to our associates, now 150 strong. They are truly the backbone of our organization. Their passion for delivering exceptional service and quality work is what defines us and enables us to deliver the world's best banding products to our customers in more than 60 countries around the world. We are grateful for our loyal customers. We know there are many choices in the marketplace, yet our customers believe in our value proposition and have continually trusted us to fulfill their needs throughout the years."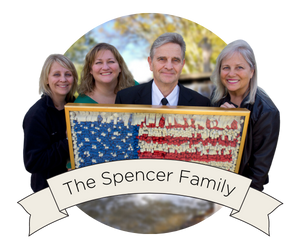 What does the next century hold?
Alliance Rubber Company has grown into a thriving American success story with over 2,400 SKUs of mailing, shipping, office, and packaging products sold through distributors around the world. It may be hard to see around the next corner, but if Alliance Rubber Company's history is any indication, the future of the company is sure to be filled with
innovation, integrity, and most of all, elasticity.